Pupil Asset Parent Payment App Downtime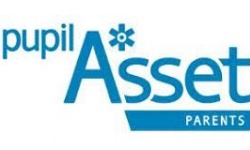 Dear Parents and Carers
RE: Pupil Asset Parent Payment App Downtime
We wanted to let you know that our Parent Application, which you may usually be accessing to make payments for trips, after school clubs, and school meals, will not be in operation until further notice. This is due to our provider needing to make some changes to the app in response to a national change in the regulation of online payments.
Our Parent Portal (see guide link) will still be in use for parents, so you can continue to make all your usual payments online.
If you don't have access to a computer, our staff are able to input payments into the system on your behalf if you come into the school office.
We hope that this will not cause inconvenience for the majority of parents, and that the additional options we have put in place for you will help this period of downtime to run smoothly for all.
Yours Sincerely
Discovery Primary Academy