My Family Coach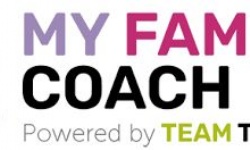 We know it's hard to understand children's behaviour and find the best ways to support them as they grow up. If you need support, are looking for advice, or have a parenting question, you'll find everything you need at MyFamilyCoach.com.
My Family Coach is a free website produced by experts in child behaviour, parenting, and education. They have over 20 years of experience working with schools to understand children's behaviour. Their training is used in 5,000 schools and health and social care settings, training over 100,000 individuals each year.
The website is full of resources on popular parenting topics, such as screen time, bullying, and mental wellbeing. They have a wide range of blog posts, podcast episodes, and videos available, along with bookable 1:1 coaching, courses, and classes.
My Family Coach provides support when you need it most. It's simple to sign up and completely free to register.