We have become an SFA Phonics partner school!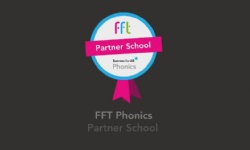 We have received a warm welcome to FFT Success for All Phonics Programme Partnership
We are thrilled to be a Success for All Partner School, a testament to our commitment to academic excellence and pupil success. Through this partnership, we have implemented effective strategies to improve early reading skills, ensuring that every child has a strong foundation for future achievements on our journey towards creating a community of lifelong learners!