NEW PARENT GOVERNOR ANNOUNCEMENT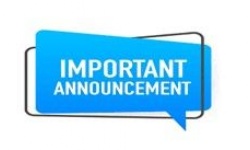 Dear Parent/Carer,
NEW PARENT GOVERNOR ANNOUNCEMENT
Thank you to Laura Harwood, Katherine Rist and Heather Weightman for standing as candidates in the Parent Governor Election. We would like to additionally thank the parents/ carers who have taken the time to read the Parent Governor Candidates Personal Statements and taking the time to vote.
All votes have been counted and verified by Mrs Madeleine Roberts a member of the Local Governing Committee of Governors.
We are pleased to announce that Mrs Katherine Rist has been appointed as the new Parent Governor. Parent Governors play an important part in the development of our Academy and are valued members of the team. They play a vital role in ensuring the Local Governing Committee is aware of the views of parents and the local community.
We would like to wish Mrs Katherine Rist all the best as a Parent Governor and welcome to the team.