Discovery Primary Academy, Support Ukraine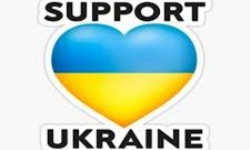 After watching the devastating events in Ukraine unfold the academy council wanted to do something to help. On Friday 1st April the children and staff at Discovery Primary Academy came dressed in blue and yellow to show their support for Ukraine. We learned that the blue and yellow flag of Ukraine represents the wide blue sky and the wheat fields below.
The children were asked to bring in small change as a donation, and we raised £408.06 which we hope will help to make a difference. It was wonderful to see Discovery Primary Academy united in this and showing love and compassion to the Ukrainian people.