Remembrance Day at Discovery Academy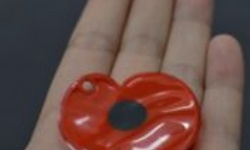 The children and staff at Discovery Primary Academy wore their poppies with Pride on the 11th of November. It was amazing to see how many of our pupils are Scouts, Cubs, Brownies, Rainbows and Cadets. Seeing them all in their uniforms was wonderful.
We spoke about why we celebrate Remembrance Day and the reason why people wear a poppy! We spoke about the veterans of the Falklands War,WW2 and those who continue to play a vital role in service to Britain today. The children's knowledge of this important day was very impressive.
We were able to raise over £45 for The Royal British Legion but haven't been given a total from the donations yet.
Well done to our fantastic year 6 pupils whose job it was to sell the poppies, bands and reflective flowers. You worked so hard!